Volkswagen Passat Performance: Distinguished and Powerful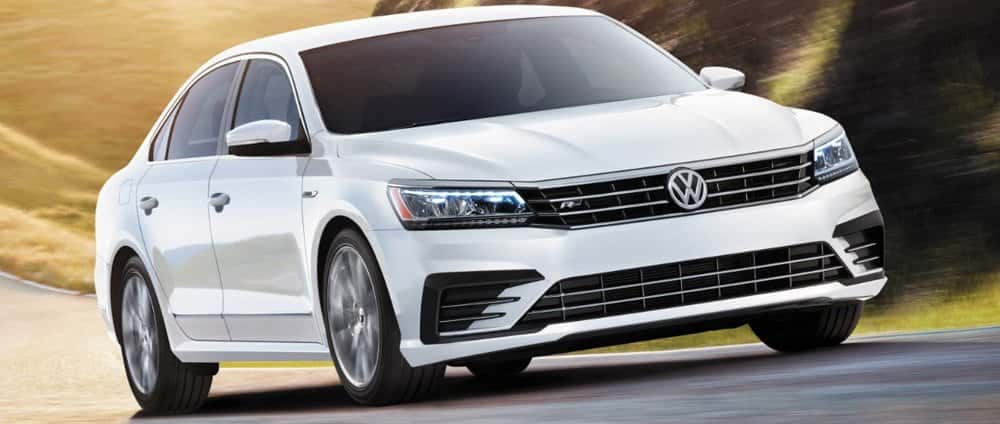 In addition to its other impressive specs—advanced technologies, reliable safety systems, and a plethora of interior amenities to keep the drive comfortable—the 2017 VW Passat performance features make it one of our favorite cars on the road today. From a mighty engine to a host of driver assist features, this Volkswagen differentiates itself from the everyday car, making an impression on drivers from Salem to Lowell to right here in Lawrence. Discover the specs below and then experience the car for yourself at Commonwealth Volkswagen.
Performance Features and Specs
When it comes to Passat, it's difficult to know where to begin, so we'll just lay it out for you:
Engine Power – On the one hand, you can opt for a 1.8L turbo engine, which promises a solid 170 hp while also giving you 184 lb-ft of torque. On the other hand, the car can be outfitted with a 3.6L V6 engine that generates up to 280 hp and 258 lb-ft of torque on premium fuel.
Turbocharged Engines – The TSI turbo technology behind the four-cylinder engine makes it possible for the Passat to channel cooled air directly into the engine for increased performance while remaining efficient.
Track-Inspired Paddle Shifters – The Passat is also available with track-inspired paddle shifters, which, from their position next to the wheel, make it possible for you to shift without even having to move your hands. You get to stay in control of the engine and keep a tight grip on the wheel, a win-win.
Transmission – Likewise, with DSG transmission, the Passat ensures speedy acceleration rates and efficient gear shifts when you feel like shifting out of performance mode or are cruising on your commute.
Test Drive the Passat
If you need to learn more about the 2017 Volkswagen Passat performance before taking a test drive, did you know that we compared it side-by-side with the 2017 Mazda6? After reading how Mazda's sedan keeps up with the Volkswagen, we invite you to contact us today to schedule a test drive and experience the Passat for yourself. We think you'll be pleasantly surprised by what you find behind the wheel.