Volkswagen Passat Takes on Challengers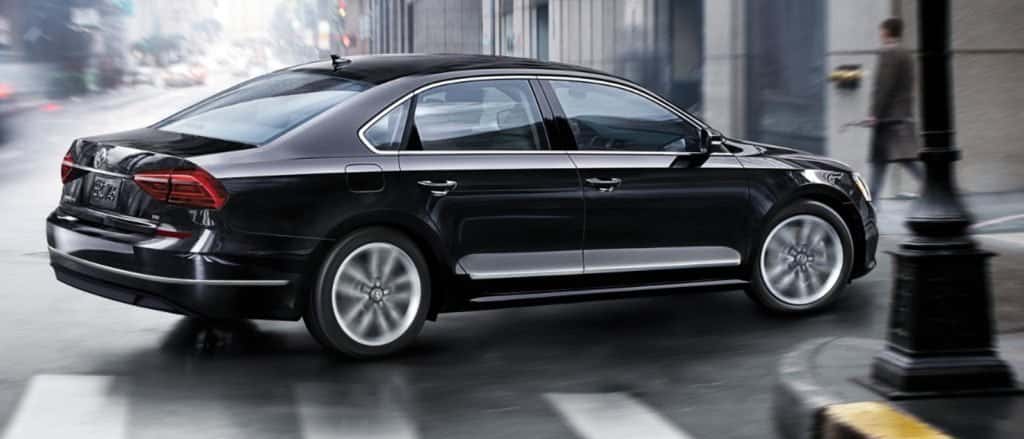 These days, competition in the auto market is fierce, and Volkswagen is right at the center of it thanks to the VW Passat. This mid-size sedan is poised to take on its challengers from Lawrence to Salem, NH; we've already shown you how it bests models like the Mazda6 and Ford Fusion. Drivers seeking a new mid-size sedan should put the Passat at the top of their list; we think a test drive is the best way to see this marvel of modern auto engineering in action, but we also have a rundown of key highlights so you can know what to expect. Read on for the details.
Introducing the Passat
The Passat is designed to appeal to the midsize market in a few important ways, from size and price to engine power and tech abilities:
Size – The Passat seats five adults and has plenty of trunk room for cargo; unlike some sedans, this Volkswagen sits comfortably in the mid-size segment, giving passengers room to stretch out.
Value – Starting at $22,440 (MSRP), the Passat brings precision engineering and high-class features to a class often known for its economy; in short, Volkswagen is offering a new kind of value.
Engine Power – With three distinct engines, the Passat has a range of capabilities, allowing drivers to choose what's most important to them: thrills at the tap of a pedal or respectable fuel economy ratings for a family sedan.
Tech – Finally, the Passat is positively loaded with new technological devices that are designed to keep drivers and passengers engaged, informed, entertained, and connected throughout the drive. Features like VW App-Connect and Car-Net are available to bridge the gap between smartphone and car in ways only a Volkswagen can.
Test Drive a Passat Today
Of course, there's no better way to learn what makes the Passat so special then to test drive one. Thankfully, you can do so easily at Commonwealth Volkswagen, where you'll be able to choose a recent Passat model from our inventory – or select another VW car or crossover in stock. Contact us today to schedule your visit.