The 2017 Volkswagen Golf: Your Ticket to Greater Fuel Economy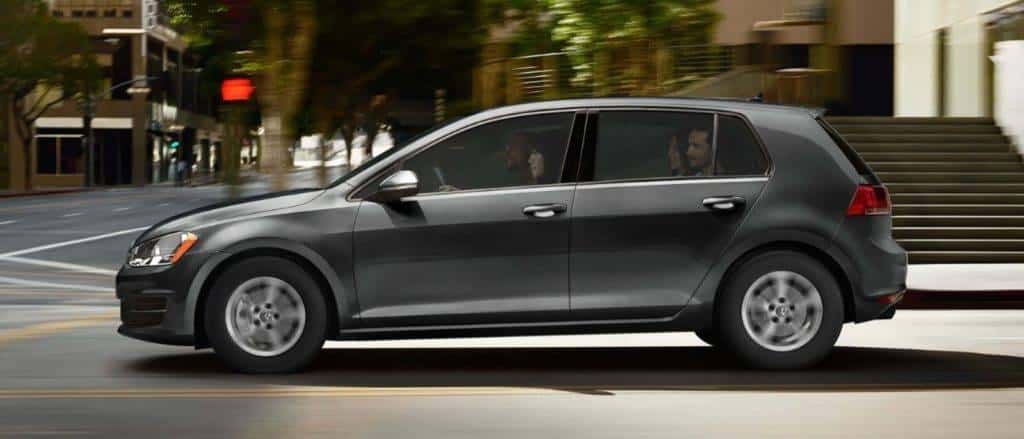 There are many reasons to jump behind the wheel of the 2017 Volkswagen Golf, and fuel economy is one of our favorites at Commonwealth VW. Powered by a turbocharged engine, the 2017 Golf offers a marriage of capability and economy many of its rivals can't hope to match. In addition, fuel-saving features, such as a large fuel tank and Variable Intake Timing, give this versatile hatchback the punch it needs to sail down Lowell, MA roadways without guzzling gas.
By the Numbers
The 2017 Volkswagen Golf is offered in two FWD trim levels, both furnished with a 1.8L DOHC turbocharged 4-cylinder engine that generates 170 hp and up to 199 lb-ft of torque. Fitted with a cast iron block and an aluminum cylinder head, the VW Golf engine is fairly lightweight—meaning peppier, more fuel-efficient performance.
Drivers have a choice between a base 5-speed manual transmission, or an optional Tiptronic 6-speed automatic transmission. Whether you prefer the control of a manual or the ease of an automatic, you'll zip around Salem, NH on less fuel. With the manual or automatic at the helm, you can expect an EPA-estimated 25 mpg in the city and 36 mpg on the highway.
Against the Competition
Compared to the competing 2017 Hyundai Accent, the 2017 Volkswagen Golf offers greater power and similar fuel-efficiency. The Hyundai Accent is fitted with a 1.6L 4-cylinder and produces a lackluster 137 hp and 123 lb-ft of torque. Despite skimping on engine power, the Accent offers just 26 mpg city/36 mpg highway with front-wheel drive and its 6-speed automatic transmission. Either way you slice it, the Golf emerges as the more powerful and practical option.
Fuel-Friendly Systems
The 2017 Volkswagen Golf has several systems in place to boost its fuel economy. Check out a few of these systems below:
13.2-Gallon Tank: The Golf fuel tank is slightly larger than average for its segment, letting you reach your destination without frequent fill-ups.
Front-Wheel Drive: Vehicles with front-wheel drive, such as the Golf, can be made smaller and lighter than those with rear- or all-wheel drive, resulting in greater fuel-efficiency.
Variable Intake Timing: This system controls the timing between valve lifts, resulting in enhanced fuel-efficiency and performance.
Rack-and-Pinion Electric Steering: Unlike hydraulic steering, electric steering only draws power from its energy source while the vehicle is on, leading to an increase in fuel economy.
Test Drive the Golf Today
To learn more about the 2017 Volkswagen Golf and its sky-high fuel economy, simply contact Commonwealth Volkswagen. Our experienced sales staff can be reached by phone at (888) 257-7247; we're available to take your call seven days a week! If you'd prefer, you can pay us a visit at Commomwealth Volkswagen 1 Commonwealth Dr., Lawrence, MA — located just minutes from Haverhill, MA.